1

Introduction

2

How to Install ZenTao

3

Upgrade ZenTao

4

Users and Groups

5

Simple Application

6

Basic Application

7

Advanced Application

8

Configuration

9

Custom Development

10

Other Relevant Issues
Basic reports of Tasks
2015-09-11 13:30:12
azalea
762
Last edited by tengfei on 2016-12-20 15:36:03
ZenTao provides the basic statistical reports, with which the project manager can get the information of the project on macro level.

Go to Project-> Task and click Report.

Report can be generated by different conditions, such as
by Project

by Module


by Deadline

by Category


by Priority

by FinishedBy

by Estimated Man-Hour

by Remianed Man-Hour

by Consumed Man-Hour


by Finished/Day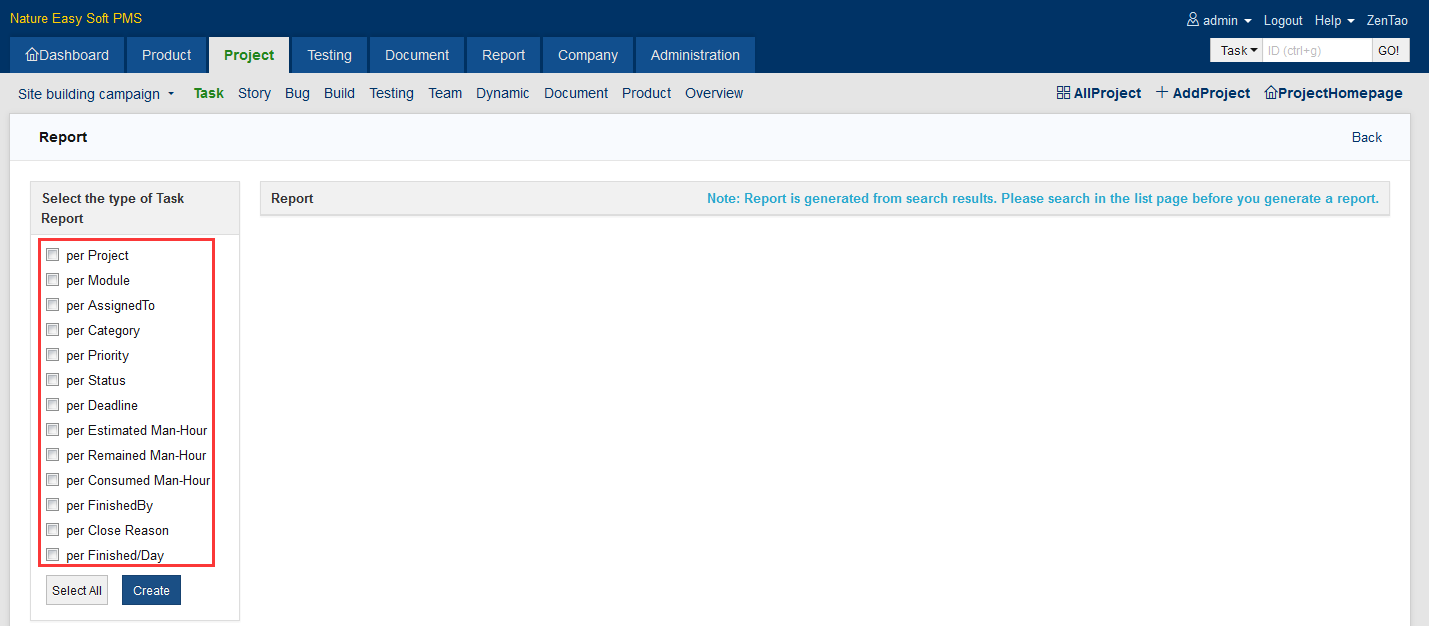 Notes: The statistic reports are calculated based on the current story list. For example, if the status of the task you are viewing is Wait, the statistics are generated from the Wait task lists.