1

Introduction

2

How to Install ZenTao

3

Upgrade ZenTao

4

Users and Groups

5

Simple Application

6

Basic Application

7

Advanced Application

8

Configuration

9

Custom Development

10

Other Relevant Issues
Confim and Close a Bug
2015-09-11 15:24:30
azalea
5165
Last edited by xiying guan on 2018-12-06 10:10:05
Once a bug is solved, it should be verified to see whether it is really fixed. If yes, close the bug. Closed bugs will not show in bug list by default.
Select the bug that is to be close and click Close button on its detailed page.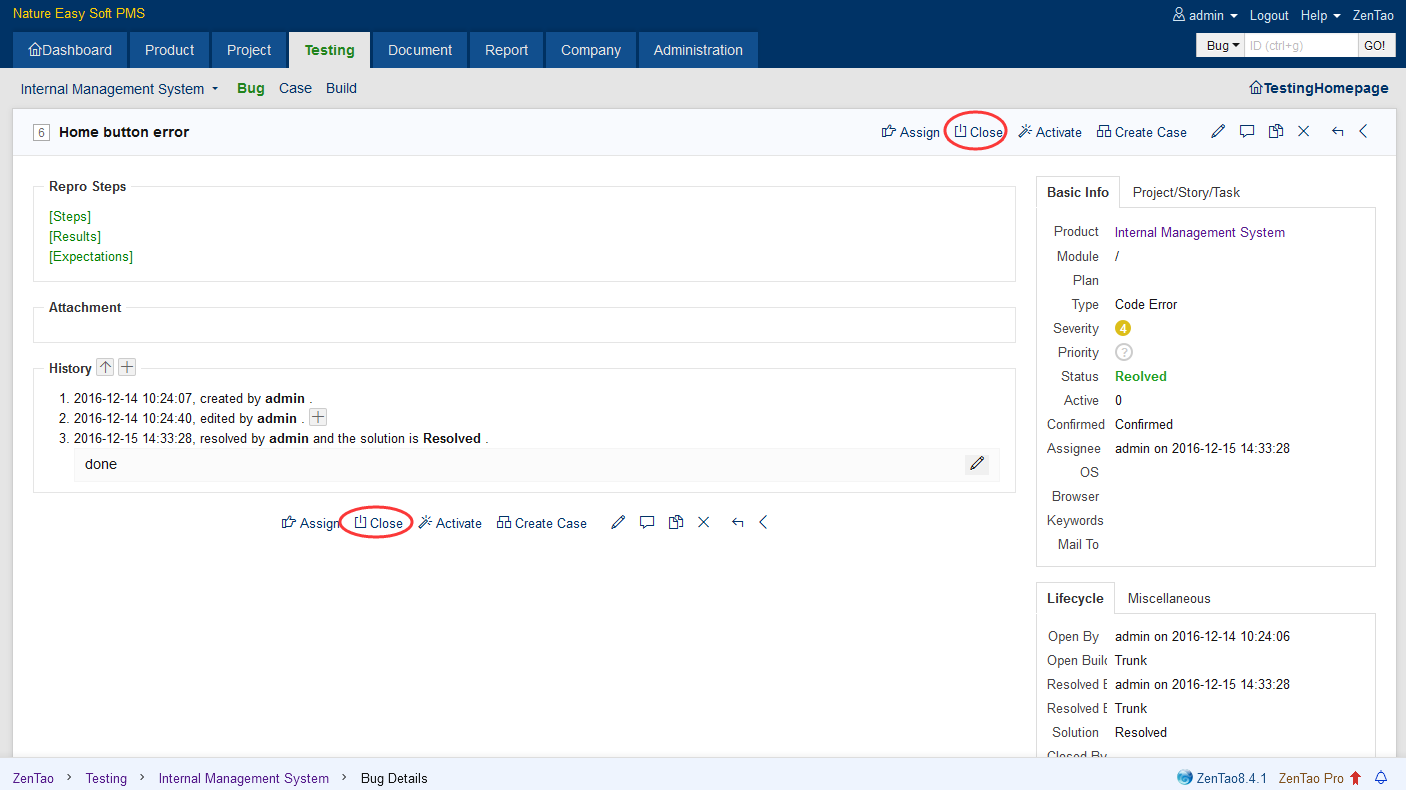 Write the note for the bug to be closed and click Save.