1

Introduction

2

How to Install ZenTao

3

Upgrade ZenTao

4

Users and Groups

5

Simple Application

6

Basic Application

7

Advanced Application

8

Configuration

9

Custom Development

10

Other Relevant Issues
ZenTao Tutorial for Rookies
2016-09-18 16:57:05
tengfei
6742
Last edited by xiying guan on 2018-12-06 10:09:00
ZenTao Tutorial for rookies has been added to ZenTao 8.2 Beta+. It will guide you through how to use ZenTao in a simple way by doing 8 tasks.
1. A popout window will show and ask whether you want to start the tutorial, when you log in ZenTao for the first time.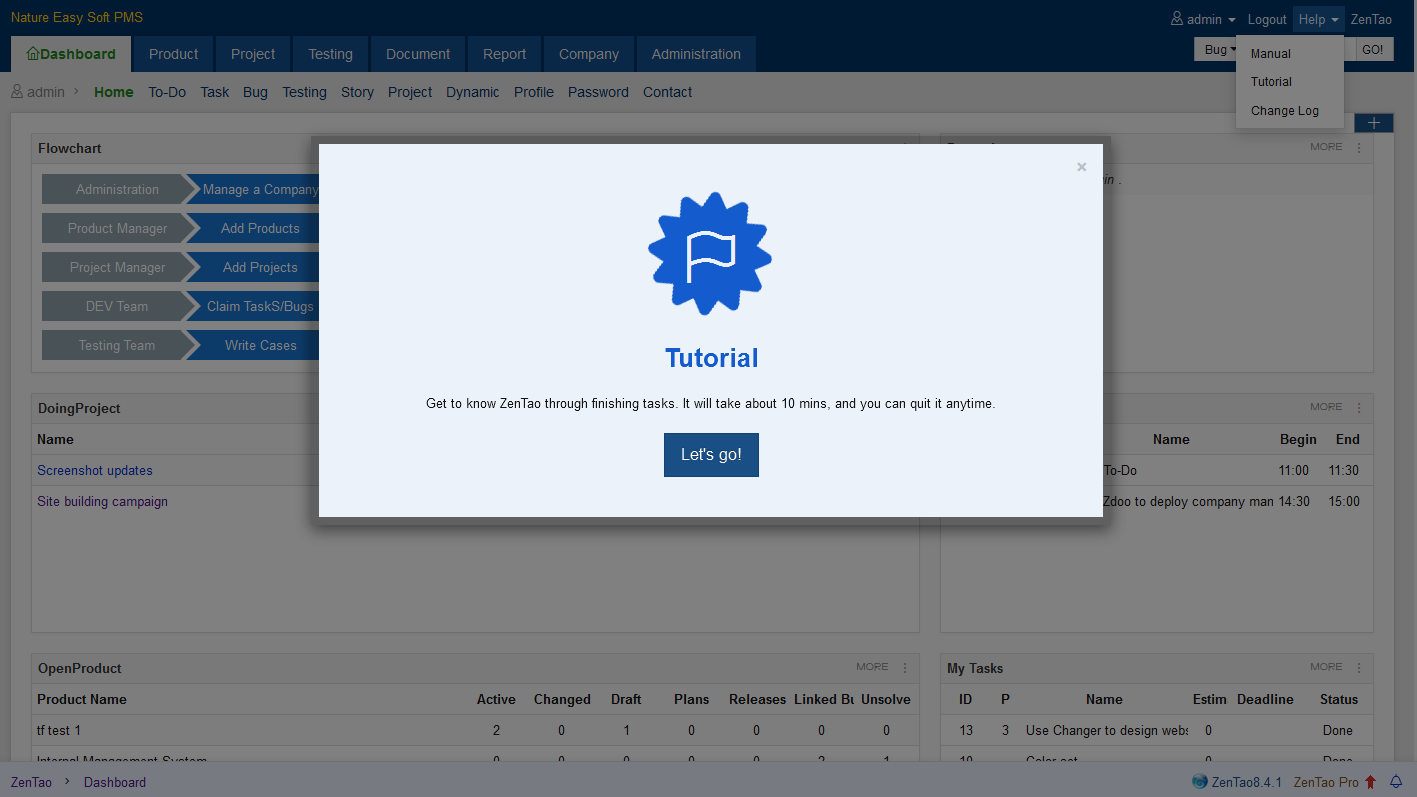 2. Click "Let's go!", and you will be directed to tutorial page. There are 8 tasks for you to finish and they will show on the right column of the page. The right column will give instructions of how to finish the current task.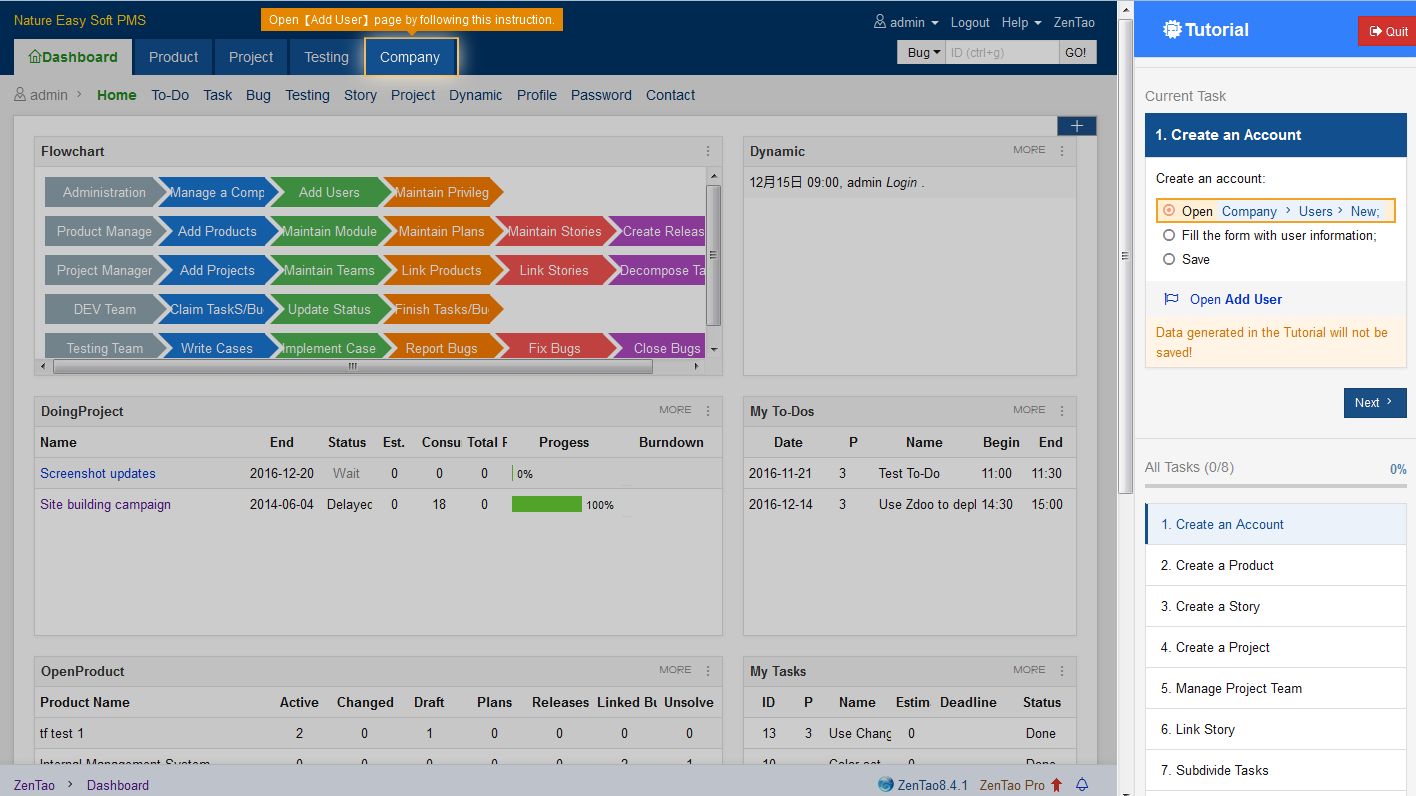 Note:
All data created in tutorial will not be saved.
If you want to stop the tutorial, please click "Quit" at the upper right of the page.
3. Help.
ZenTao Manual and Tutorial for Rookies have been built in Zentao PMS. You can refer to it when you have questions. Click "Help" at the upper right of ZenTao, and you will find them there.