1

Introduction

2

How to Install ZenTao

3

Upgrade ZenTao

4

Users and Groups

5

Simple Application

6

Basic Application

7

Advanced Application

8

Configuration

9

Custom Development

10

Other Relevant Issues
Individual Task Management
2015-09-10 14:08:12
azalea
1039
Last edited by tengfei on 2016-12-14 14:43:40
ZenTao is designed for team work, but it is also useful to manage work for individuls. Back in 2009, ZenTao was used to manage projects for itself. At that time, the DEV team had only one developer, the ZenTao product owner himself. When talked about that with friends later, he said that ZenTao was a project management tool for just one person.
Now let's have a look at how to manage individual work by ZenTao.
1. Create To-Dos
Go to Dashboard-> To-Do and click Create.

The page of creating a To-Do will show. You can set the time frame or leave it for later. If you don't want others to see this To-Do, check Private box.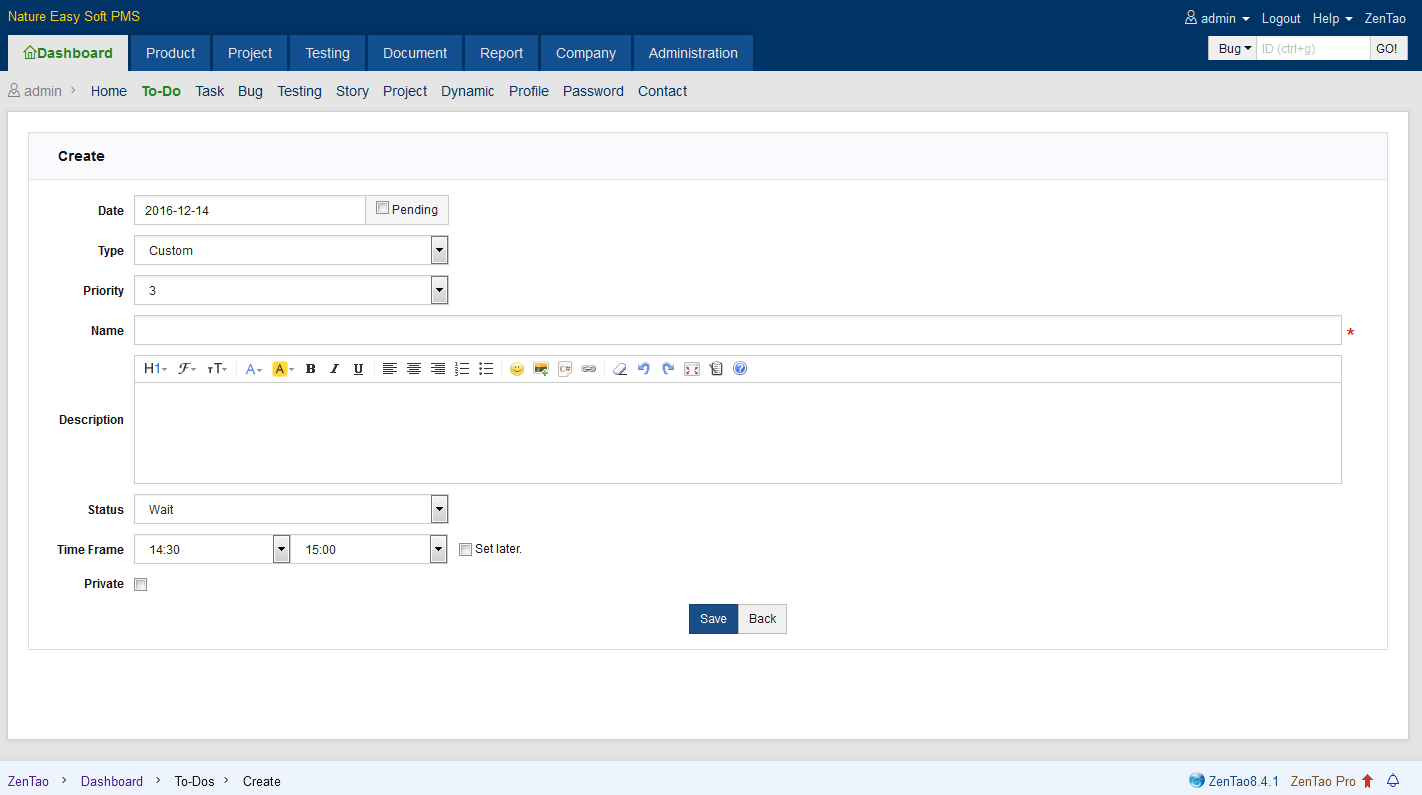 2. View To-Dos
ZenTao has a variety of labels as filters to search the To-Do you want.

Actually you can draw lessons from the concept of project management when using ZenTao to manage your personal work. You can manange your private projects, such as buying a house, preparing for postgraduate exams, in ZenTao and track it.