1

Introduction

2

How to Install ZenTao

3

Upgrade ZenTao

4

Users and Groups

5

Simple Application

6

Basic Application

7

Advanced Application

8

Configuration

9

Custom Development

10

Other Relevant Issues
Create a Project
2015-09-11 13:27:29
azalea
717
Last edited by tengfei on 2016-12-20 13:44:58
Relations between products and projects in ZenTao are often asked. As clarified in Chapter 6.3 Zentao and Scrum, project is what sprint is in Agile development.

1. Create a Prject
1.1 Go to Project and click Add Project.

2. The page of adding a project will pop out.
On this page, you can set project name, alias, start and end date, responsible team, and project descriptions. You don't have to relate it to a product.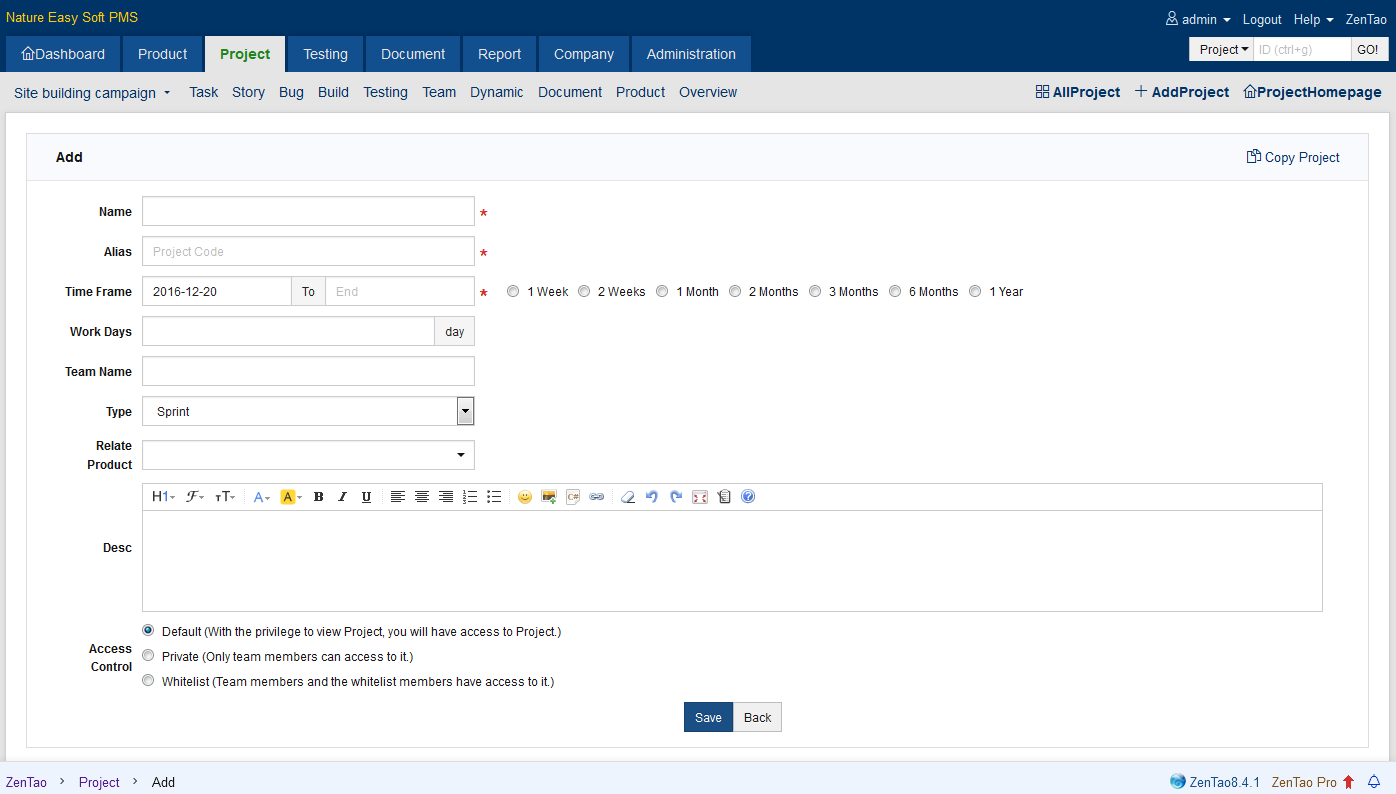 Notes:

Project alias is an abbreviation that is known and understood within the teams. For example, ZenTao once used "open sesame" as the project alias.
The name of your teams can be cutomized, e.g. ZenTao Development Team.
When adding projects, you can choose associated products for associating products later.
The project can set its access control, including Default, Private or Whitelist.